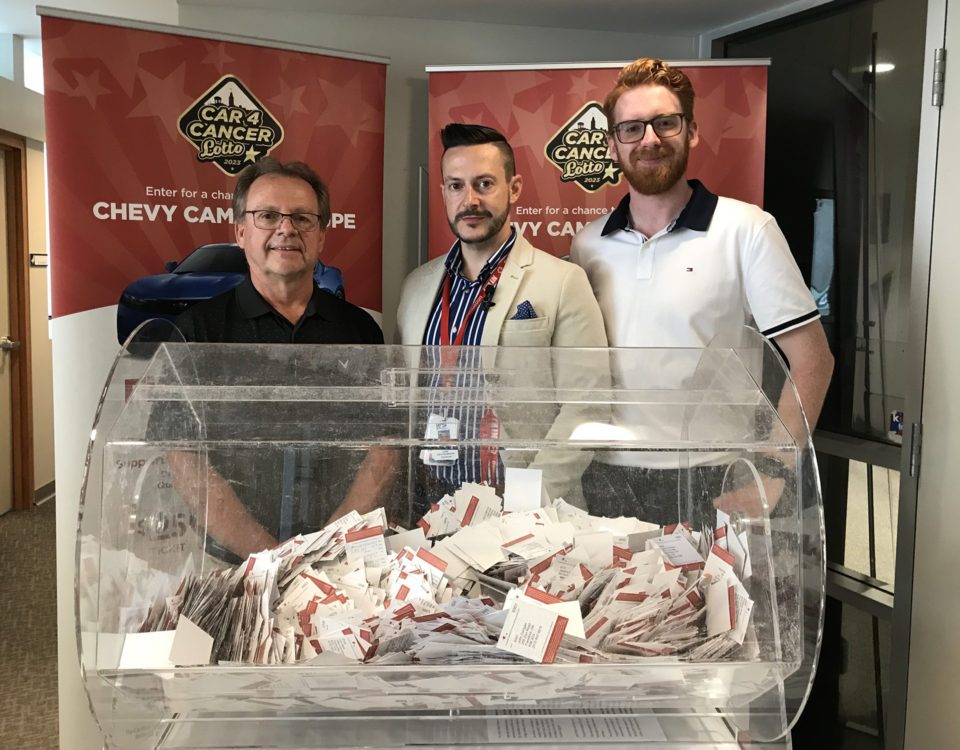 Headlines
Powerful Ticket Sales in the BGHF 2023 Car4Cancer Lotto!
In the second of four Early Bird draws in Belleville General Hospital Foundation...
---
In the second of four Early Bird draws in Belleville General Hospital Foundation's Car4Cancer lottery we had another lucky winner today. Glen Aasen, of Trenton Ontario won $1000 with Ticket #6066. When reached to tell him the news, he mentioned that he loves the Camaro, but hasn't driven one since 1967. "Thank you, this is fantastic. You made my day." Glen thought maybe the prize money might be great 'mad' money for an upcoming trip.
With three super draws taking place this year, the 2023 goal is to raise $500,000 for the BGH Dr. Douglas A. MacIntosh Cancer Clinic. Executive Director Steve Cook says: "We are so pleased with the powerful province wide response to our super lottos. Our great community partners Peter Smith GM provided an irresistible 2023 Chevy Camaro; it's exciting to see the growth of these initiatives."
Peter Smith GM Sales Manager Greg Jones drew the lucky ticket today commenting "This is three great years with Car4Cancer and Belleville General Hospital Foundation. It is amazing to see the tickets for the Camaro being 60% sold at this point. Let's keep the pace and sell out completely for a cause that affects us all."
Go to Car4Cancer.ca for more information or to get your tickets today. If you have been thinking about getting a ticket, it's not too late! There are several community partners providing in person sales at their locations. In Belleville visit Peter Smith GM, Carl Cox RV, Family Dental Centre, McDowell's YIG, Popeye's Supplements, Wilson's Tune Up, Chilangos Mexican Restaurant, or St Louis Bar & Grill. In Plainfield, tickets can be purchased at Maple Dale Cheese, and in Corbyville reach out to Artisans on 37/Bay of Quinte Bundles for a local connection.
Early Bird winning tickets are returned to the drum and are eligible for the remaining Early Bird draws as well as the grand prize of the 2023 Chevy Camaro Coupe. The final draw for the Chevy Camaro Coupe will take place on August 31, 2023 at Peter Smith GM.