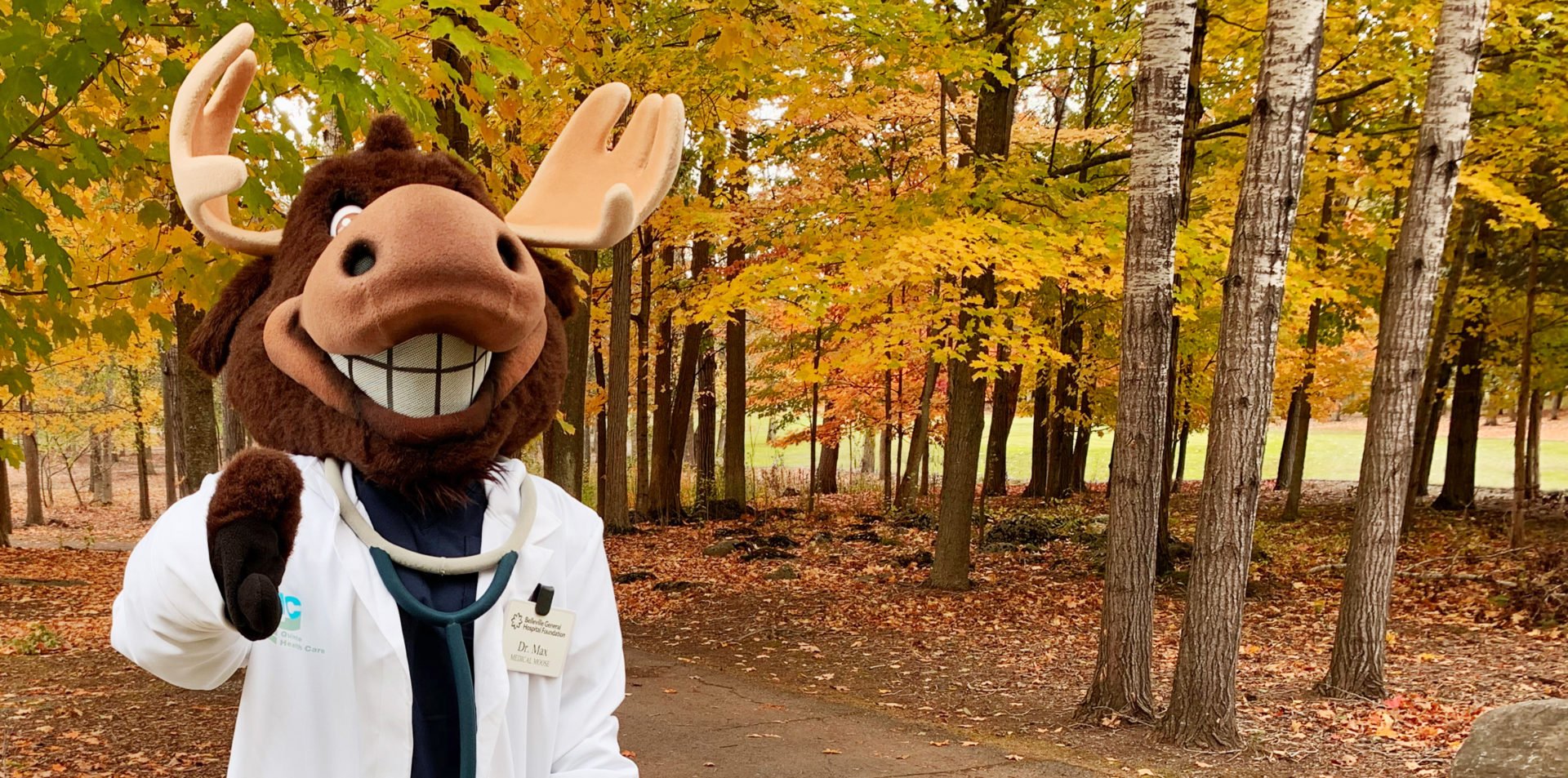 Dr. Max the Medical Moose
Raised in Algonquin Provincial Park, Max spent the early years of his life alongside his many furry friends on the shores of Lake Opeongo.  Opeongo is Algonquin's largest lake and the family grew up on the water, enjoying all the activities you would expect in one of Canada's oldest Provincial Parks.
In his formative years he developed a passion for travelling and interaction with the humans that frequented the forest's many rivers and trails.  His curious nature was always getting him into trouble and he would regularly be scolded by his parents, wanting him to stay close to home with the other animals.
Over time, Max grew restless and yearned for a life outside the Park.  His home schooling uncovered an aptitude for biology, which in turn further ignited his admiration of the 'human world.'  As he excelled, Max saw his application to University as a chance to realize the first steps in his dream to becoming a Dr. and so applied for a place at Queen's University.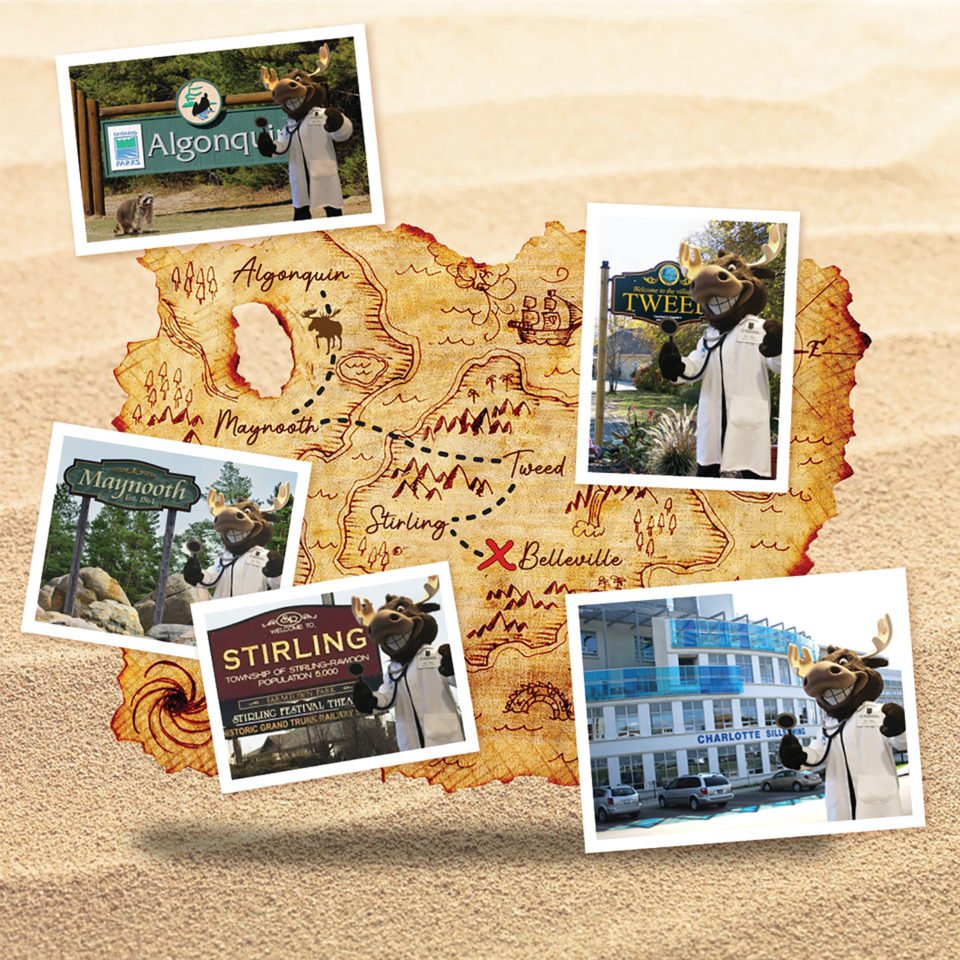 Revered by his classmates, his graduation saw him enroll at medical school, spending the past 4 years chasing his goal.  Fast forward to today and Dr. Max joins us as one of our Residents here at the Belleville General Hospital.  His interest in pediatrics stems from a love and affinity with children.  We are lucky to have Dr. Max as our community mascot and he will be out and about at events across the region, meeting families while helping to support our vision for 'Exceptional care, close to home.'
Launched in May 2020, our mascot was developed as a means to further improve our brand recognition as a Foundation.  90% of all information received by the brain is visual, so presenting our audience with a large, colorful, 3D character is a much stronger experience and instantly more memorable.
Along with increasing awareness, Dr. Max can help us to spread a positive message and break down barriers, particularly with children and young adults in a healthcare setting.  His presence at community events offers an engaging experience to groups we may not typically have access to.
Dr. Max is available for public appearance, cheque presentations and community initiatives dependent on availability.  Please fill out our request form to register your interest.