1 in 2 Canadians will develop cancer in their lifetime
1 in 4 will die from cancer
12,000+ cancer patients received oncology care at Belleville General Hospital last year
Regardless of where you live, if you or a loved one have cancer, you will most likely be visiting the Oncology Department here at BGH.
Our experts treat cancer patients with a combination of surgery, medication, chemotherapy or biotherapy, with the goal of increasing chances of remission and to extend and improve quality of life.
Your donations help to extend, save and improve the lives of cancer patients from across the region, right here at Quinte Health Belleville General Hospital.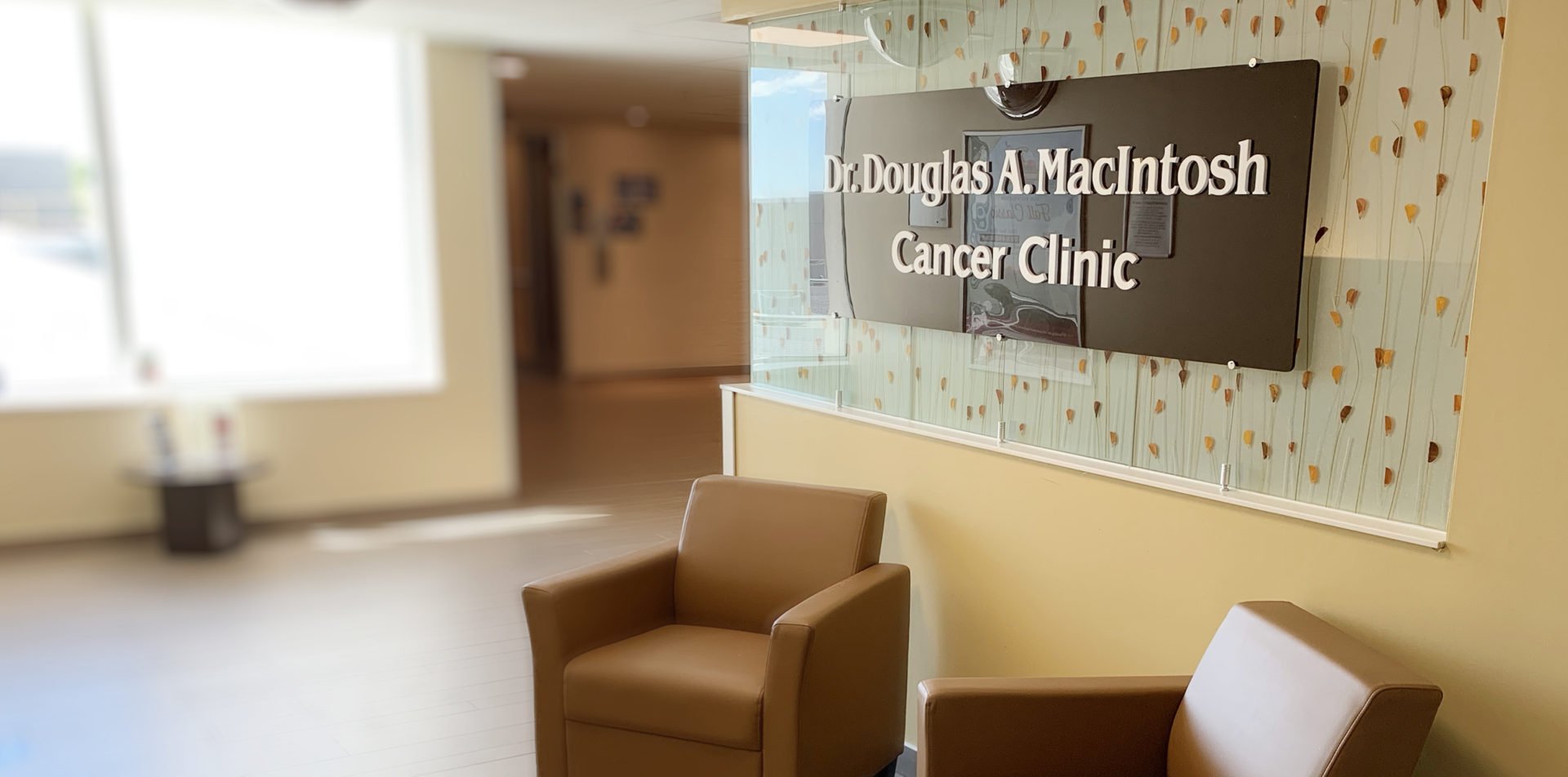 The Dr. Douglas A. MacIntosh Cancer Fund  
In 2014/15, the New Drug Funding Program and Ontario Drug Benefit program combined covered more than $644 – million in cancer drugs.  Spending on cancer drugs has continued to grow not only because the number, cost and complexity of the available treatments is increasing, but also because of the growing rate of the disease.  Estimates predict that 834,750 more people in Ontario will be diagnosed with cancer before 2023.
Improving survival rates, population growth and aging means ever increasing numbers on Ontarian's will be living with Cancer into the future.
While new provincial drug funding programs cover the majority of this rising price tag at no cost to the patients, the process for approval of new therapies can lag behind the research that supports it, creating a gap in patient care.
The Dr. Douglas A. MacIntosh Cancer Fund, replenished by the members of the community it serves, has allowed our oncologists to bridge that gap in time and help offset the cost of new therapies while funding decisions are being made by the country and the province.
Since 1979 the Dr. Douglas A. MacIntosh Cancer Fund within BGHF has allowed the members of this community to have access to cutting edge treatments earlier and has given our cancer clinic the flexibility to provide the same excellent level of care as in the larger centers, right here close to home.
The continuous replenishment and guaranteed sustainability of the cancer fund has become more pressing than ever as we strive to provide cutting edge, consistent care to all patients and not just a select few.
Dr. N. Chooback
BGH Oncologist
Erin Wilkinson – Oncology patient
"I was playing with my seven-year-old son at the park when I got the call telling me I had breast cancer. My whole world froze … I was in shock. I was only 37! My boys were 7 and 12. That was my first day of cancer.
Shortly after the cancer call, I walked through the doors of the Oncology Department for the first time. The whole team hit me with so much love and kindness that I was stunned. Since my diagnosis in the summer, I have returned for treatment week after week. The drugs hit me like a freight train. But I adore the whole regional cancer team. The nurses sweep me into their arms for the day, making this scary, painful process manageable.
Cancer will touch every family. You never know when. I thought I was young and immune to cancer. I was wrong."
Watch our Christmas Angel 2022 video featuring Erin
Jennifer McTavish – Former Oncology patient
"Telling my kids was the hardest part. So, I told them the truth — "I am in good hands."
It's become my mantra. My greatest comfort. It made an otherwise heart wrenching experience easier for me and my family. Knowing I was in good hands helped get us through.
The moment my mammogram showed an abnormality, I was booked for more tests. When those tests came back inconclusive, it was time for surgery followed by radiation treatment. My doctors didn't want to take any chances.
I have been—and continue to be—so well cared for at the Regional Cancer Centre. All my questions have been answered with compassion. I cannot believe how safe I feel. I am receiving world-class care at the Regional Cancer Centre at Belleville General Hospital."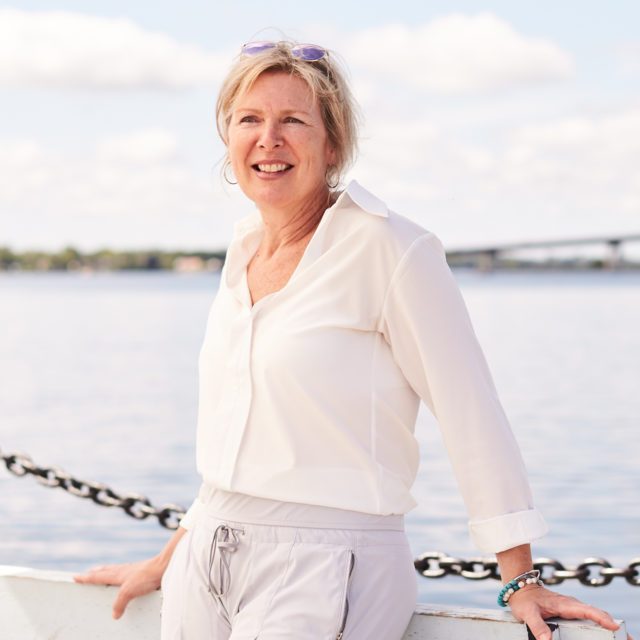 Kristin Crowe – Oncology patient and donor
In 2009, Kristin Crowe's doctor found a lump that led to the diagnosis of breast cancer.  "It was scary," she says.  "You're in this vulnerable state." Since then, thanks to our community members, our Oncology Department has been renovated to be bright and welcoming.
Reliable communication was key to collaboration between Kristin's care providers in Kingston and at BGH when she was first diagnosed – and it continues to be as critical today.  That is why our aging, non-digital information sharing system must be upgraded to the current industry standard.  We need to bring our information sharing systems up to this modern level.
Kristin is pleased to note that, "Someone who is entering the oncology journey now would have an extremely different experience than I did.  It was well worth the investment from donors."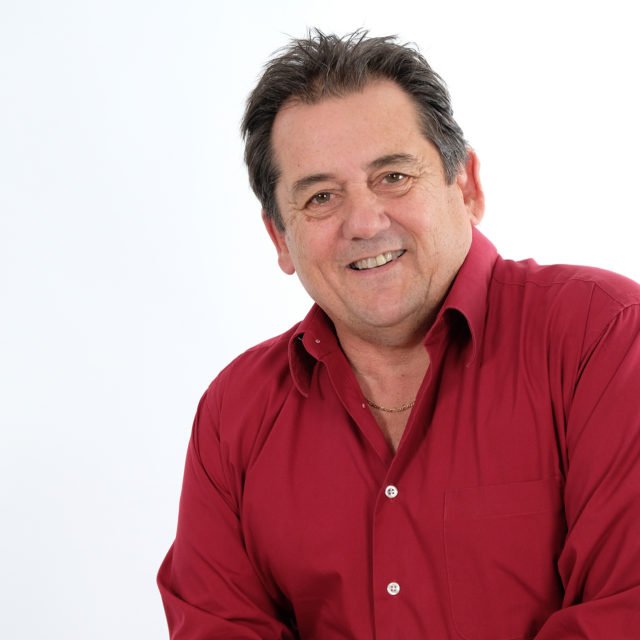 Bob Leonard – Former Oncology patient
"The nurses were like my sisters who were so supportive, and not just with me, with my family as well. I've lived in Stirling for 40 years and to be able to receive the quality of healthcare is worth millions.
I am now cancer-free two years because of the support of the hospital and the donors.
I thank you all for getting me here, thank you for being here, thank you for my life."
Watch Bob's Story
---
Start Your Own Online Fundraising Page
Now, more than ever, the future of our community's health depends on what leaders like you do today.
With just a few clicks, you can set up your own fundraiser on CanadaHelps.org to engage your network and help raise donations for local cancer care.