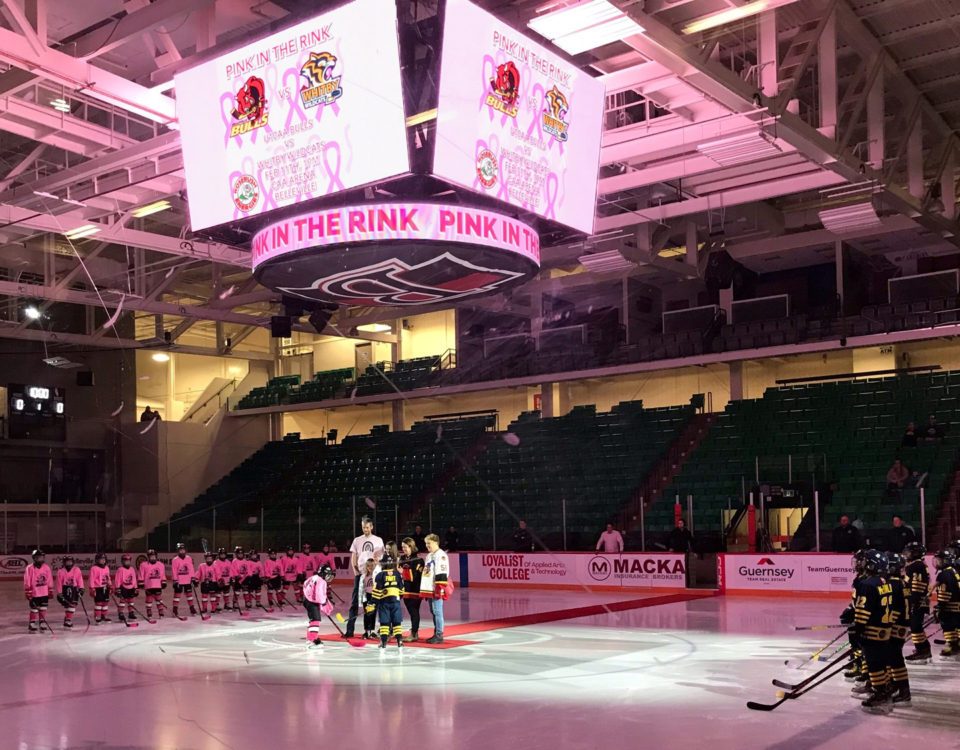 Donor Stories
High scores for U10AA Belleville Bulls Pink in the Rink
The rink was rosey-pink on Saturday February 11th, including jerseys and socks. ...
---
The rink was rosey-pink on Saturday February 11th, including jerseys and socks. The U10AA Rosebush Energies Belleville Bulls played the Whitby Wildcats to a high energy finish. While the team (narrowly) lost on the ice, they scored big in their support of cancer care for our community with fundraiser Pink in the Rink. The whole team rallied, including four coaches, two managers and 16 players as well as their families and friends to raise and donate $3,468.60 to Belleville General Hospital Foundation for the oncology fund.
In addition to the winner of the sold out 50/50 (valued at roughly $586), there was a raffle for a Muskoka chair made of hockey sticks hand-crafted and donated by the Bennett Family. Event organizer and team assistant coach Matt Longo was inspired to host the Pink in the Rink game when his wife's sister Sarah was diagnosed with Breast Cancer in December. This diagnosis came not long after 10-year-old Laura, Sarah's daughter, had just rung the bell for successfully beating cancer in the Fall. Agreed Sarah, "Sharing their story and their struggle is helping to keep their spirits up, even while adjusting to lightning striking twice in their family."  As a team, the players and their families wanted to support Sarah and everyone battling cancer in our community.
These hockey families know, perhaps better than most, that giving at all levels has an impact on Belleville General Hospital. The patients are our neighbours, our colleagues, our teammates, and our families. Explained Sarah, "It happens more than we even know." United at centre ice for puck drop, their family and their team of supporters stands together for keeping exceptional care, close to home.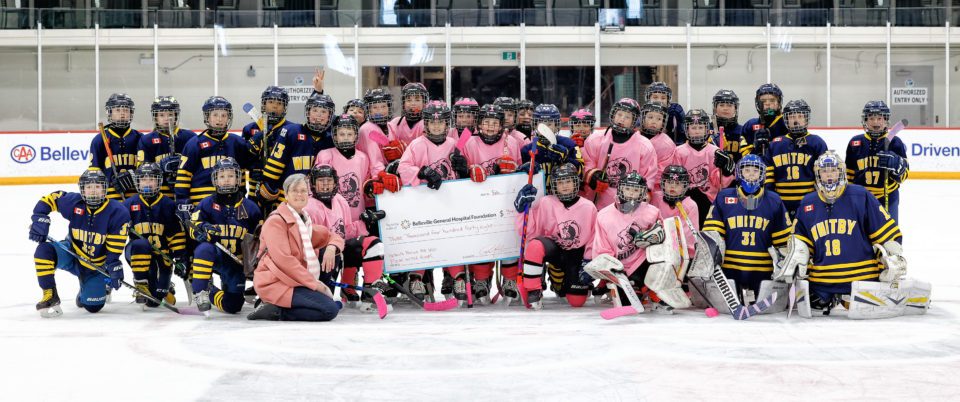 Photo courtesy of Deroche Sports Photography