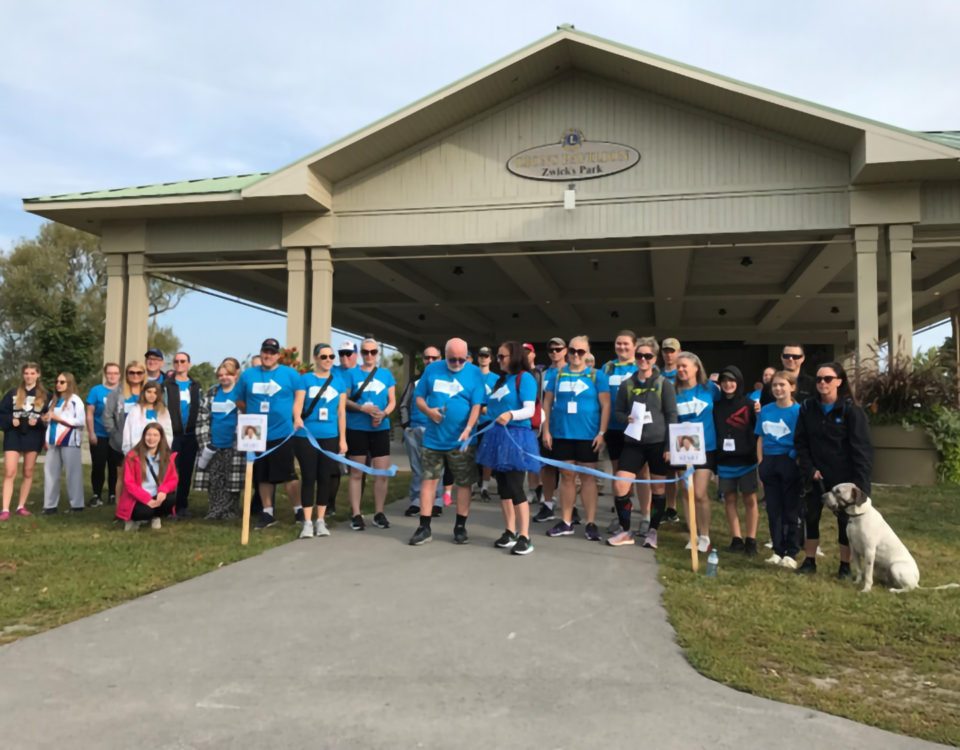 Headlines
The Annual Gaetane Harvey Memorial Walk Raises Over $200K for Cancer Care at BGH
BGHF is proud to announce that proceeds from the annual Gaetane Harvey Memorial ...
---
BGHF is proud to announce that proceeds from the annual Gaetane Harvey Memorial Walk have broken the staggering $200,000 threshold including the nearly $30,000 raised in 2023.
The 9th edition of "Gee's Walk" took place Saturday September 23 and 24 on the streets of Belleville. The 53km walk is organized each year by Lisa McAuley in memory of her mother.
"At Belleville General Hospital Foundation we are honoured to receive the funds raised from this heartfelt initiative and congratulate Lisa and her team for their impact on health care in our community" said Executive Director Steven Cook.
The two-day event gives friends and family members an opportunity to celebrate and remember those who have lost their battle with cancer as well as those who are still fighting. With their passion to improve Cancer Care at Quinte Health Belleville General Hospital, the money raised is directed to the Dr. Douglas A. MacIntosh Cancer Clinic.
On January 30th, 2006 after a brief but hard fought battle against breast cancer Gaetane Harvey passed away but she is present in the hearts of her daughters who were inspired to create this walk 9 years ago. Her passing fueled her daughter Lisa's passion to fundraise and so with the support of her sisters and family the Gaetane Harvey Memorial Walk was created.
Lisa McAuley expressed gratitude to the women, and men, and children who walk with her; the sponsors and donors that rally around them, saying " The Gaetane Harvey Memorial Walk was created in memory of a wonderful mother and beloved community member, but this walk isn't just about my mom:  it has grown into much more than that, which this milestone clearly demonstrates." New this year was the additional support of the Beaufort Pub and their culminating 'Show & Shine' fundraiser, held in partnership with Fear Nothing on Sunday September 24.
Plans are already afoot for their next milestone: the 10th anniversary of Gee's Walk in 2024. Stay tuned for more details.
You can read more about this fundraiser, by visiting our Events page. Click this link to make a donation on the Gaetane Harvey Memorial Walk fundraising page.