The Annual Foundation Gala is our signature fundraising event, made possible by the extraordinary generosity of individuals and businesses across the community.  The event includes a cocktail reception, gourmet dinner, live music, silent and live auctions, games and much more.
Since its inception 21 years ago, thousands of guests have waived their paddles to raise millions of dollars towards the purchase of essential medical equipment for Belleville General Hospital. The BGHF Havana Nights Gala held on Saturday Sept. 17th 2022, welcomed guests back, face-to-face, at The Grand in Belleville for a night of mojitos, music & mingling. The successful event raised $725,000, for cancer services at the region's Dr. Douglas A. MacIntosh Oncology Clinic.
This year's Moulin Rouge Gala event, to be held on September 16, 2023 promises to be a dazzling pastiche of Moulin Rouge artistry and entertainment at The Grand Hall in Belleville. Tickets are now available on our Upcoming Events page.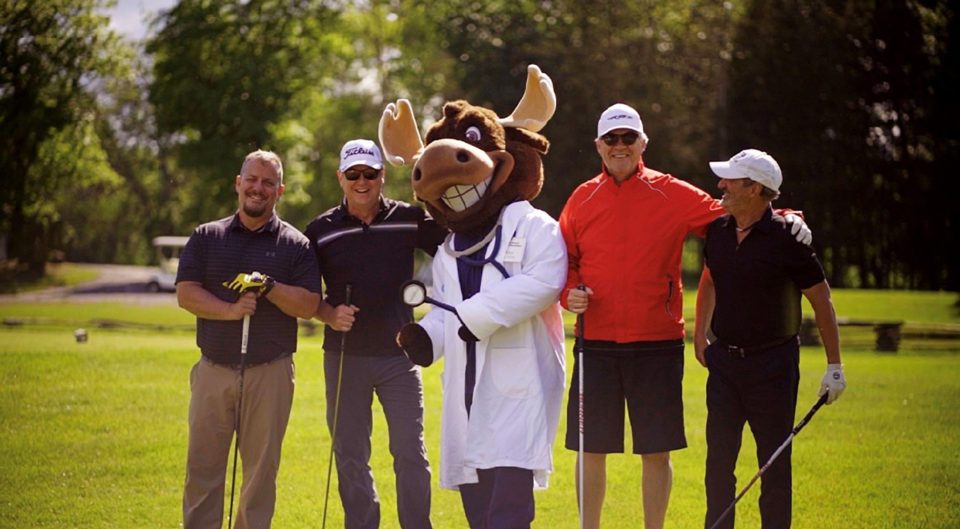 Golfers hit the links at Black Bear Ridge in June of 2022 for our Fourth Annual Fractures for Fairways Spring Classic. The goal of the tournament is to raise funds, through sponsorships and player registrations, which will help facilitate the renovation of Belleville General Hospital's Fracture Clinic. As the hospital's busiest clinic, serving over 12,000 patients per year, this forms one of QHC's priority capital projects in the short term.  The BGH Foundation has committed to a $375,000 pledge for the new build, hoping to leverage support from the Provincial government to assist with the expansion.
Expanding the facility will see accommodation for six surgeons and three ortho techs, allowing for efficient traffic flow thanks to dedicated entry points between examining rooms.
Thanks to our 2022 participants, sponsors and volunteers we raised an amazing $96,000, on the day. We can't thank the community enough for their continued support of this important event.
Our 2023 Fairways for Fractures Spring Classic is being held on June 8, 2023 at Black Bear Ridge Golf Course. There are still a few foursomes available, sign up today!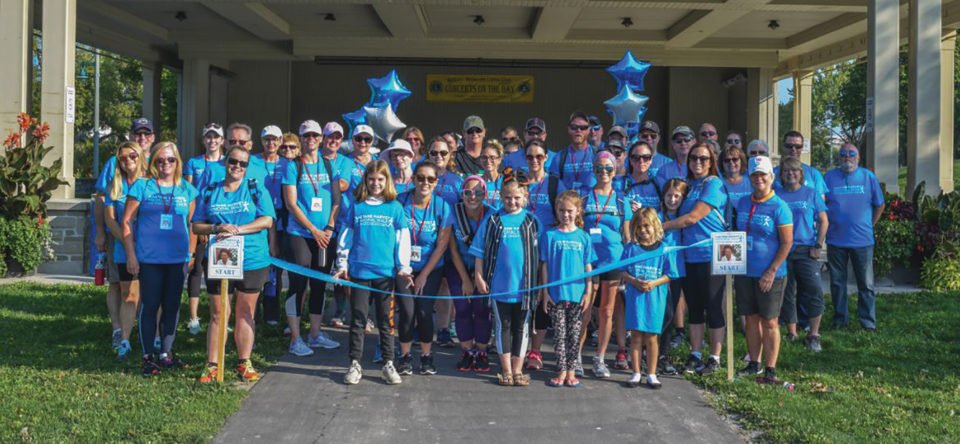 The Gaetane Harvey Memorial Walk is a little event with a big heart.  Created in 2015 by three sisters in memory of their mother, the 53km walk represents the number of years Gaetane blessed the earth with her love laughter and kindness.  The event was born from a passion to improve Cancer Care at the Belleville General Hospital, with proceeds going into our oncology drug fund.  With 1 in 3 Canadians now diagnosed with cancer within their lifetime, this event is an invaluable feature in our calendar, helping to replenish the funds available for life saving drugs for our sickest of patients.
Please join my sisters and I on Saturday, September 23rd and Sunday, September 24th, 2023 for The Gaetane Harvey Memorial Walk. A 53 KM walk through the streets of Belleville over the course of two days while raising funds to improve cancer care at Belleville General Hospital.
The Gaetane Harvey Memorial Walk was created in memory of our mother, Gaetane Harvey. A 53 KM walk, 1 KM for each year this earth was blessed with her love, laughter and kindness. My sisters and I lost our mother on January 30th, 2006 after a brief but hard fought battle against breast cancer. Her passing has fueled my passion to fundraise and so with the support of my sisters and family the Gaetane Harvey Memorial Walk was created.  But this walk isn't just about her.  It is has grown into much more than that, it has grown with each walker that has registered and shared their own stories. We ask others to join our walk; in memory of a loved one who has passed, in support of a loved one who is going through cancer treatment or in celebration of a loved one who has survived this terrible disease.
The Gaetane Harvey Memorial Walk is a little event with a BIG heart! It is a community of people coming together, strangers becoming friends, feet on pavement, kilometers logged, funds being raised and making a difference no matter how big or small. We celebrate the lives of so many people that have been touched by cancer. I hope this walk empowers others to turn their grief, sadness or helplessness into something beautiful and meaningful.
Please join Gee's Girls to help improve cancer care right here in our own community.
Click here to Register or Donate today!
Thank you for your support,
Lisa McAuley
Gee's Girls
The 2022 Gaetane Harvey Memorial Walk raised $27,429, and we're still tallying some late donations! A big "Thank You" to everyone who participated.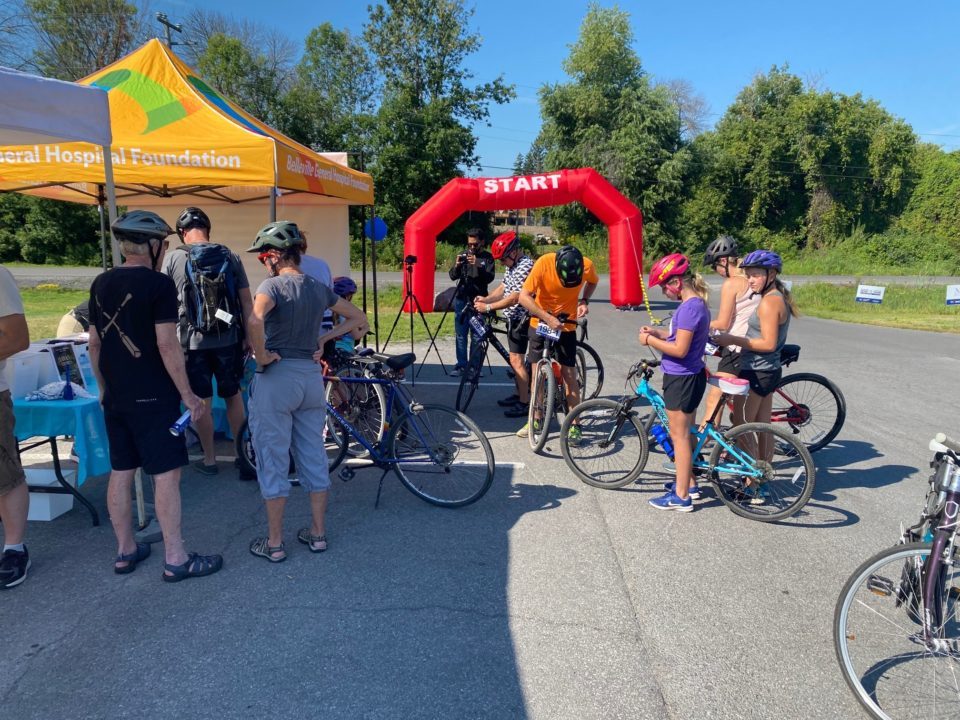 Freedom Ride For Health has a new name and a new look for 2022!
Gear Up For Health is still an inclusive fundraising bike ride throughout Prince Edward County, with route options for both serious cyclists and recreational riders. As a family friendly bike ride, the Gear Up For Health ride encourages exercise while raising awareness and money to help purchase priority medical equipment at QHC Belleville General Hospital. Every participant who registers will receive their own fundraising page to edit and share with their family, friends, colleagues as well as on social media.
The 2022 Gear Up For Health ride raised more than $27,200 for BGH. We would like to thank our sponsors, volunteers and participants for this year's record-breaking ride total. We couldn't do it without you!
For more information, contact our Community Events Officer, Jennifer McTavish at jmctavish@qhc.on.ca or by calling 613-969-7400 ex 2008.
Would you like to volunteer with us for one of these events? Please click the button below to learn more about volunteering with BGHF, and to fill out our contact form.
Volunteer With Us