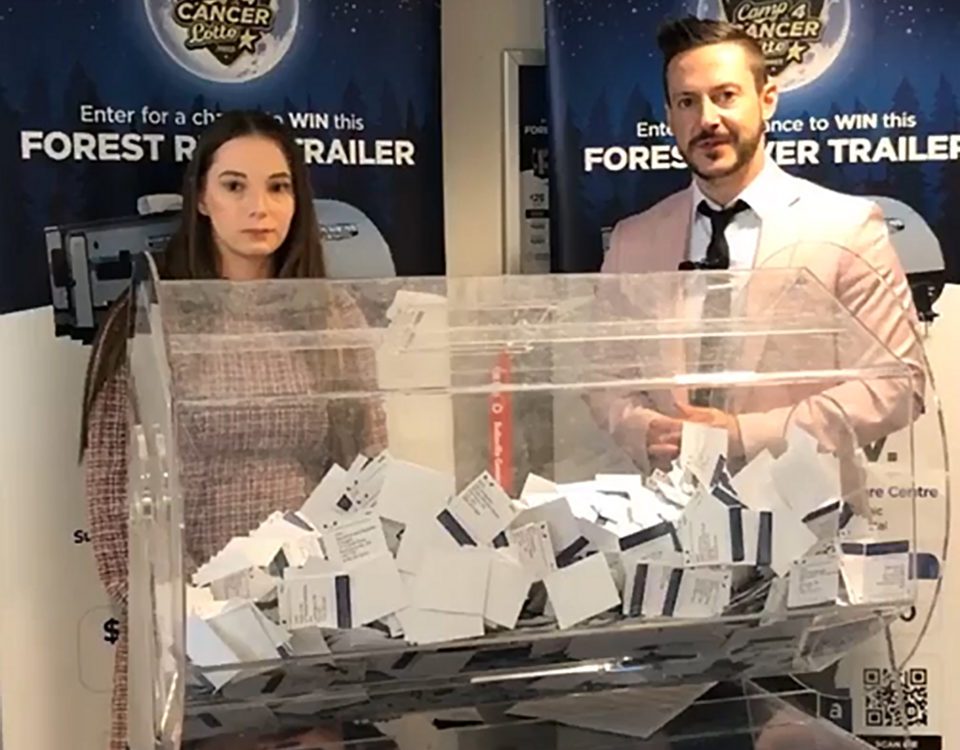 Headlines
Our Fourth Early Bird Draw in our Camp4Cancer 2023 Lotto Held Today!
Today Corinne Osborne of Marysville, Ontario won the final Early Bird Prize for ...
---
Today Corinne Osborne of Marysville, Ontario won the final Early Bird Prize for the Belleville General Hospital Foundation Camp for Cancer 2023 Super Draw, in partnership with local RV dealer Carl Cox RV. Camp4Cancer tickets purchased before April 6 were eligible for the fourth and final Early Bird Draw as well as a brand new Forest River Salem RV, valued at over $45000. Funds raised through this vital initiative will go directly to equipment purchases and drug therapy funding at the BGH Dr. Douglas A. MacIntosh Cancer Clinic.
Corrine was delighted to win the $1000 prize, and commented "I have been working at Belleville General Hospital for 38 years, and always support BGHF. We love camping and if we win the camper, we will happily upgrade our 11 year old trailer."
With one in two Canadians diagnosed with cancer in their lifetime, Belleville General Hospital acts as a regional oncology center, providing lifesaving treatment across the entire Quinte Health Catchment. Explained BGHF Executive Director Steven Cook. "It has been a brilliant working with such incredible partners to grow the C4C initiative. We have three super draws taking place this year with a goal to raise $500,000 towards our regional oncology centre at BGH."
By special arrangement, the camper will be on display and open for touring at the Quinte Home Builders Home and Lifestyle show taking place on Friday April 14 through Sunday April 16 at the Quinte Sports and Wellness Centre. Catharine, and Jeff and Lori Cox are happy to support BGHF and to know the 2023 ticket sales have raised $126,000 so far. Said Catharine: 'Ticket buyers are welcome to attend the live draw at Carl Cox RV and Sales on April 28. It would be so amazing to see the winner at the live draw."
In person ticket sales are available at the upcoming Home and Lifestyle Show, at Carl Cox RV Sales & Service in Belleville as well as the offices of BGH Foundation. Tickets can also be purchased online at www.camp4cancer.ca. Tickets are $25 each, or 5 for $100 or 15 for $250. The main draw will take place on Friday 28th April at 10:00am. With over 6300 tickets sold already across 260 municipalities those interested in being in it to win it have almost two weeks to get their tickets.