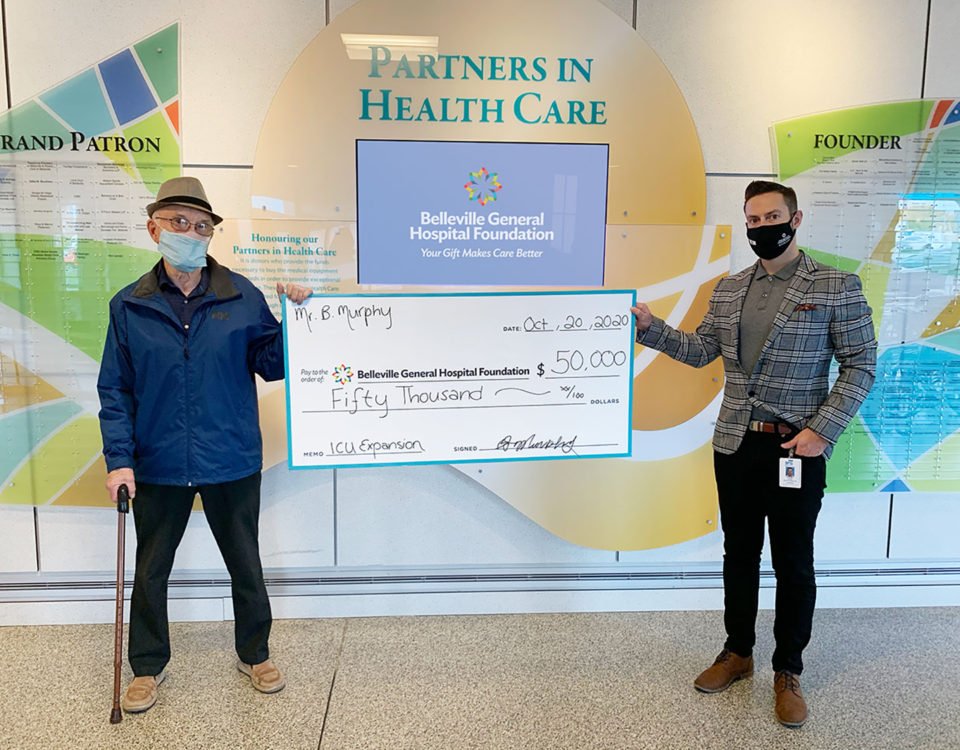 Donor Stories
Local couple realize importance of BGH Intensive Care expansion with $50,000 gift
At a time where local healthcare is front of mind, local residents Ben Murphy an...
---
At a time where local healthcare is front of mind, local residents Ben Murphy and his wife Audrey decided to do something special for the benefit of the wider community.
Hailing from Waupoos, Prince Edward County and New Brunswick, respectively, the couple met following a newspaper 'singles' ad placement in the mid 1990's before making Belleville their long-term home.
Ben recounts how they loved to travel and explore the area, with Audrey often insisting on driving, such was her disdain for his ability behind the wheel. Looking back fondly on their relationship, he recounts of times where she was a frugal shopper and loved nothing more than a bargain.
Her passion for thriftiness was certainly not mirrored by her wanting to help the community. In October, this year, Audrey was admitted to Belleville General Hospital ICU under the care of Dr Harrison, requiring oxygen for ongoing COPD issues.
Impressed with the care Audrey was receiving and friendliness of the healthcare staff the couple decided they wanted to help in any way they could. Unfortunately, this was to be one of Audrey's last wishes as she unfortunately passed away on Saturday, October 3, aged 84 years.
"We were thinking of all the hospital staff when we decided to make this gift," said Ben. "The Dr's, nurses, support staff have all been incredible and very kind."
The substantial donation follows a call to the community earlier this month by us to help support the forthcoming ICU expansion project. Work is ongoing to provide an additional 4 beds to the regional facility that will provide valuable care in the long-term as we move through the pandemic.
Commenting on behalf of the BGH Foundation, Executive Director Steve Cook said, "what an amazing example of generosity that will support the community well into the future with ICU equipment purchases."