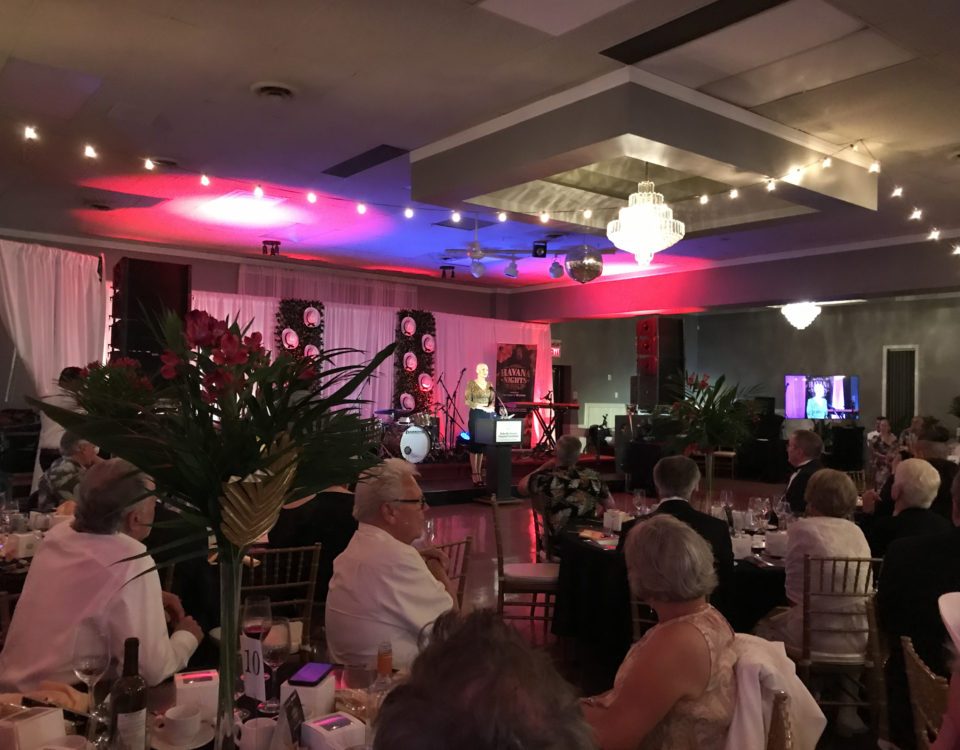 Headlines
Gala Guests help BGHF 'Salsa to success' with Huge $725,000 event
Saturday night saw the region's dignitaries and donors' turnout for the retu...
---
Saturday night saw the region's dignitaries and donors' turnout for the return of the Belleville General Hospital Foundation's 23rd Annual Gala.
Following a 2-year hiatus the flagship fundraising event welcomed guests back, face to face, at The Grand in Belleville for a night of mojitos, music and mingling to raise important funds for oncology services at the region's Dr Douglas A. McIntosh Oncology Clinic.
Guests were treated to a Spanish Summer cocktail reception and sumptuous 3 course dinner before embarking on a fun filled night of incredible music, courtesy of international showband – The Montreal Rhapsody Orchestra. Having previously toured with Gene Simmons and CeeLo Green, the 11-piece high energy team of vocalists wowed guests during a 2 hour set that saw a packed dance floor.
The highlight of the evening, however, was the organization's 'Fund a Need' segment; hosted by Gala favorite Boyd Sullivan. Guests viewed an emotional feature film presentation from current triple negative breast cancer patient, Erin Wilkinson, wife of popular country artist Tyler Wilkinson. The response to Erin's captivating story was incredible, as guests raised their paddles and pledged a whopping $501,000 in just 30 minutes.
BGHF Executive Director Steve Cook said "Saturday really was a special night for so many reasons. To see the community rally in support of our regional cancer clinic, with all of the oncology team in attendance was, humbling. This community continues to demonstrate why the hospital holds such an important place in their hearts. We can't thank our supporters enough."
Saturday's event was an important milestone in the Hospital Foundation's calendar as they seek to create greater sustainability for high level cancer treatment close to home at Quinte Health. Since 1979 the Dr Douglas A McIntosh Cancer Fund, replenished by the very members of the community it serves, has allowed patients access to cutting edge treatments earlier and allowed the Belleville General Hospital site to provide the same level of care as in the larger centers, right here close to home.
While the $725,000 represents the current Gala total to date, supporters can still showcase their support by visiting the online auction running in parallel to the event. Local businesses have donated over 150 items to peruse, featuring a diverse selection. Simply text the word 'HAVANA' to (647) 699 1775 to receive a personal bidding link to your phone. The auction closes at 9:00pm on Wednesday 21st September.
If you would like to help keep the Dr Douglas Macintosh oncology Fund sustainable for the future, contact Executive Director Steven Cook at scook@qhc.on.ca.