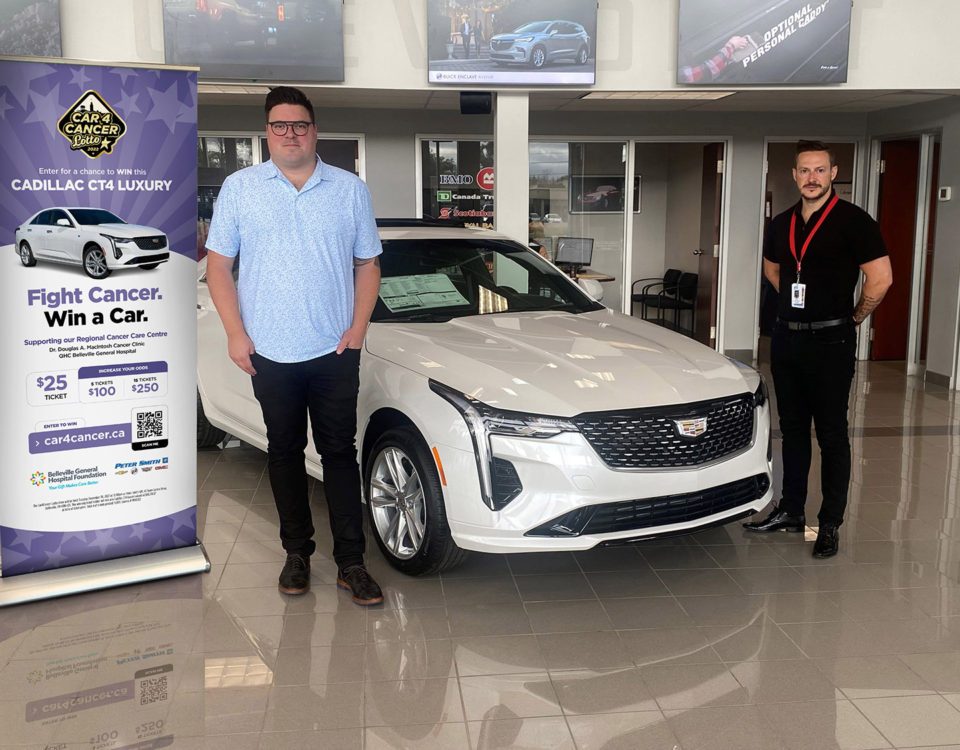 Headlines
Car4Cancer Super Draw returns
Following its inception in 2021 Belleville General Hospital Foundation's Lotto...
---
Following its inception in 2021 Belleville General Hospital Foundation's Lotto Super draw has raised over $250,000 for oncology support across the region – an incredible figure aimed at improving cancer survival rates within the Quinte Health Care catchment area.
During the past two super draws the popularity of the initiative has surged across the province seeing over 14,000 tickets sold with purchases seen from Picton to Puslinch and Tyendinaga to Thunder Bay.  Aimed at replenishing the Dr. Douglas Macintosh Oncology Fund for the very members of the community it serves, the Lotto Super Draws provide an opportunity to bridge the gap in oncology drug funding not covered by Cancer Care Ontario.
Most recently, the sister Camp4Cancer draw saw lucky winners Pat and Laurie Garland claim the $35,000 top prize of a brand new R Pod Trailer, with local resident Larry Shannon driving away a Cadillac CT4 Sport last year.
"We are thrilled to be partnering with the Belleville General Hospital Foundation again," said Peter Smith GM Dealer principle Cole Allinger. "Having a local hospital that can provide robust regional programs is important for both our staff and our customer base."
BGHF Executive Director Steve Cook says, "Since 1979, the Dr. Douglas A. MacIntosh Cancer Fund within BGHF has allowed members of this community to have access to cutting edge treatments earlier, and has given our cancer clinic the flexibility to provide the same excellent care as in the larger centres."
Organizers say over 1,000 tickets have been sold since launching last week, with early bird prizes promising additional opportunities to win.  The $48,000 Cadillac CT4 Luxury is available to view in the Peter Smith showroom for anyone wishing to get a closer glimpse.
Tickets for the Cadillac CT4 Luxury, courtesy of Peter Smith GM, can be purchased online at www.car4cancer.ca. Tickets are $25 each, or 5 for $100 or 15 for $250. The draw will take place December 20, 2022 at 10 a.m. at Peter Smith GM.