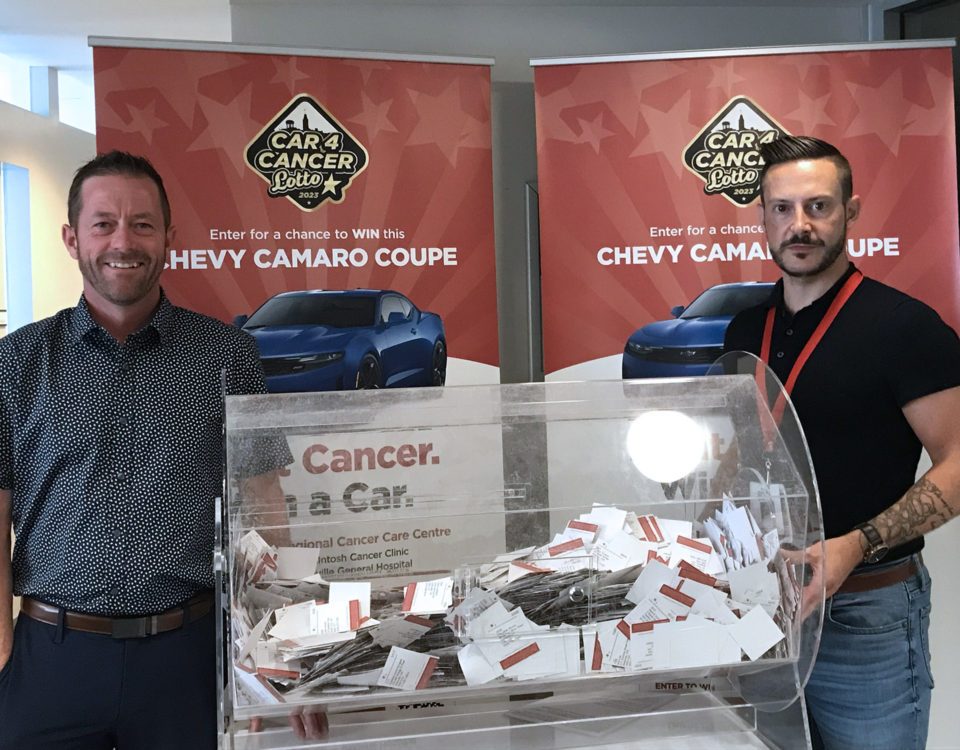 Headlines
Another local $1000 winner in our latest Car4Cancer Early Bird Draw!
With only 6 days left to buy tickets these are exciting times at BGHF...
---
With only 6 days left to buy tickets in the 2023 Car4Cancer lottery these are exciting times at Belleville General Hospital Foundation. Today we telephoned winner Margaret Inwood of Corbyville, Ontario to tell her the great news that she had just won $1000 in the fourth and final early bird prize in the 2023 Car4Cancer lottery. The grand prize draw for the Chevy Camaro Coupe will take place on August 31 at Peter Smith GM.
While driving home from a trip east, Margaret answered the call expressing disbelief then joy at winning today. "What a way to end the holiday, I can't wait to be home."
With three super draws taking place this year, the 2023 goal is to raise $500,000 for the BGH Dr. Douglas A. MacIntosh Cancer Clinic. BGHF Executive Director Steve Cook says: "At this point we are 2000 tickets ahead of our previous car lotto. People are doing an incredible job of supporting cancer treatment at our level three regional clinic, saving lives with every purchase."
Andrew Hay, Sales Manager with our Car4Cancer partners at Peter Smith GM, expressed excitement and gratitude on behalf of everyone at the dealership, saying thank you "to each and every person who took a little bit of their hard earned money to buy a ticket for such a great cause."
With 83% sold on total number of tickets across hundreds of municipalities in Ontario this is a 30% increase over previous Car4Cancer lotteries. It's not too late to drive away in the 2023 Chevy Camaro. Go to Car4Cancer.ca for more information or to get your tickets.
Photo: Andrew Hay, Sales Manager with Peter Smith GM and Steve Cook, Executive Director of BGH Foundation