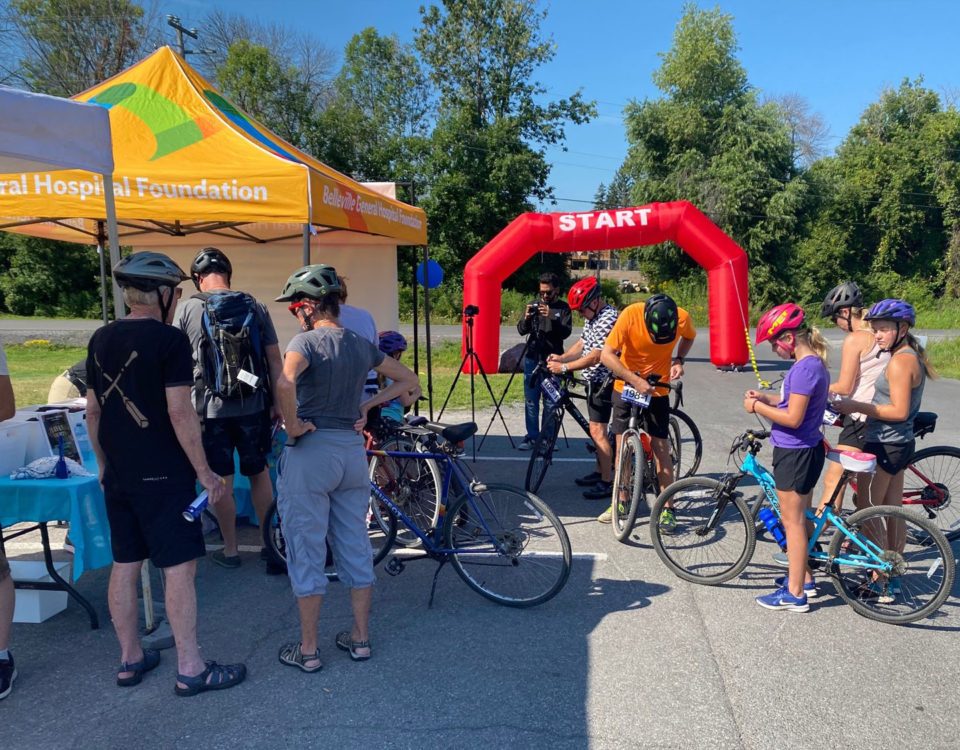 Headlines
2022 Gear Up For Health raises more than $27,200 for BGH
Cycling community rolls in with record breaking finish for Belleville General Ho...
---
Cycling community rolls in with record breaking finish for Belleville General Hospital Foundation 2022 Gear Up For Health ride, raising more than $27,200!
On Saturday August 20 all roads leading to and from The Rossmore Plaza were heating up with riders and successful fundraisers! Thanks to the tremendous efforts of our riders and sponsors, we can announce that our 4th annual BGHF ride outpaced all previous years in total dollars raised. With just over 70 cyclists the ride raised over $27,200 with donations still coming in this week.
Gearing up this year were representatives from QHC Senior Leadership, City Council, several families and local cycling groups. A sponsor of the ride since its inception in 2019, Adam Tilley of The Brake Room says "Supporting our local hospital to improve their tools adds value to our community. Gear Up allows us as a cycling community to ride together in the name of healthy active lifestyles, and supportive health care systems. It was nice to see familiar faces out on the route, and great to catch up with my community on a sunny day in Prince Edward County!"
Presenting Sponsor McDowell's YIG, and supporting sponsors Quinte Ortho and MDM Developments, helped lead the event this year adding features such as the start and finish archway. Other sponsors include The Brake Room, McDonald's, Gilmour's Meat Shop & Deli, Red Ball Radio, Mix 97 (Quinte Broadcasting) and Bill's Johns.
BGHF Executive Director Steve Cook says "it's amazing to see this event go from strength to strength thanks to our incredible sponsors and the support of the community. We hope the riders enjoyed their routes and will join us again next year."
Annually 191,900 patients receive care at QHC Belleville General Hospital, which is why the BGH Foundation works hard each year to replace and update equipment as necessary to provide the highest quality care, while continually elevating care standards on your doorstep. In 2022, Belleville General Hospital Foundation has pledged $1.7 million to QHC for equipment purchases.