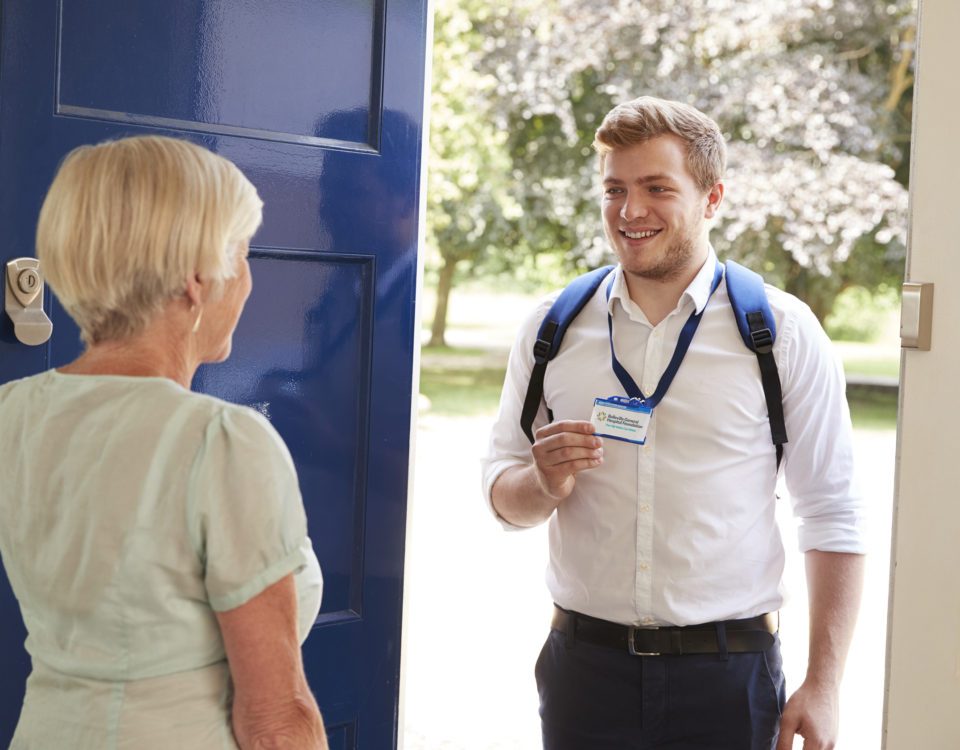 Ways to Give
Door to Door
We're in Your Neighbourhood Asking for Your Support!
Belleville General Hospital Foundation relies on the support of our community to raise the critical funds needed to continue providing exemplary care to the people living in Belleville and the surrounding area.
That's why we are hitting the pavement for our door-to-door fundraising campaign where we will be inviting you to join our community of monthly donors. When you sign up to be a monthly donor, you are helping to ensure that our health care workers have access to the equipment they need to provide the best possible care to our patients.
We are executing our door-to-door campaign through our partners, Globalfaces and we are excited to meet you and discuss the benefits of becoming a monthly supporter of our hospital. Your monthly gift can be $10, $25, $50 or any amount you choose. When you become a monthly donor, you be come a valued member of our GEM (Giving Every Month) Club.

Monthly giving is an easy and convenient way for you to support Belleville General Hospital:
Your monthly gifts come straight from your bank account or credit card
You will receive one consolidated tax receipt for all your monthly gifts made in the previous calendar year
You can change or cancel your gift at any time by contacting the Foundation Office directly. We do require 30 days' notice to cancel gifts being processed through your bank account.
Donations are processed on the 1st or 15th of every month
Your gifts along with the gifts of your fellow GEM Club Members help to provide a valuable source of reliable income that helps us plan ahead early in the year
Monthly giving helps to reduce the costs of postage, paper and printing
We will be canvassing from October to December 2022 and again from January to March 2023, and you will be able to identify our official fundraising representatives with their Belleville General Hospital Foundation vest and lanyard with an identification badge. They are also equipped with tablets in order to track and process your donation, and their locations, electronically.
Please note, that Globalfaces fundraisers will invite you to take part in the Foundation's monthly donation program and WILL NOT accept, nor ask for cash. We will accept void cheques for Electronic Funds Transfer (EFT) and Credit Cards to set up your monthly donations.
How the process works:
Our fundraiser will enter and submit your information into the secure tablet and then call into our Telephone Verification Center with the following numbers: 1-866-890-6138 or 647-479-0439
The agent on the phone will proceed to confirm your information on a secure recorded line and process your first donation on the spot!
Within 24-48 hours you will receive a Confirmation Email from Belleville General Hospital Foundation noting your donation details
If you have any questions about Belleville General Hospital Foundation or our door-to-door fundraising efforts, please contact our office at (613) 969-7400 ext. 2061, or bghfoundation@qhc.on.ca
Thank you for your support!